Morning In America Delivered By Democrats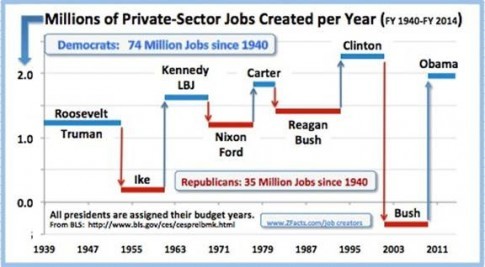 Nine years after the Great Recession began during the tax- and regulation-slashing Bush administration, some startlingly good economic news arrived from Washington, D.C., last week.
The incomes of typical Americans rose in 2015 by
To hoist America up out of that bogus hellhole, Trump proposes the same tired-and-untrue tax- and regulation-cutting formula that Bush did. The one that actually did drop the country into a hellhole – the Wall Street collapse, massive foreclosures and high unemployment.
Trump offered yet another tax plan last week – the third of his campaign. This one, just like Bush's, lavishes tax cuts on the rich.
Source:: HuffingtonPost.Com