Top Reasons Why Investors Would Switch Online Stock Brokers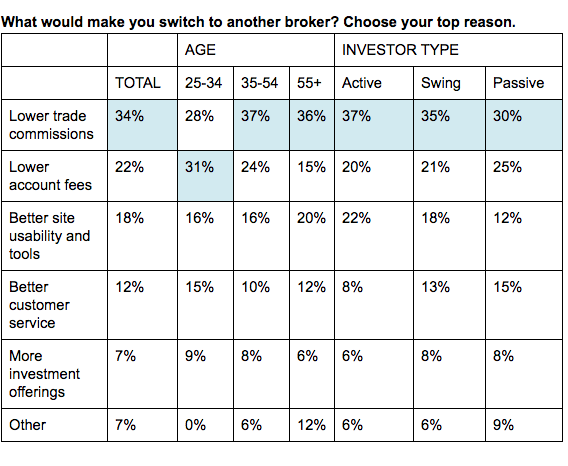 The top reason why investors would switch online stock brokers? Lower trade commissions, according to a recent NerdWallet/eTrade survey.
That is, except for millennials, who say that fees are their top reason why they would change to a different online brokerage.
NerdWallet teamed with eTrade as part of the online brokerage's quarterly Streetwise survey to ask investors what factors are most likely to make them switch
Key findings